Dear Homeschooler: Here's the scoop!
---
Events
First 7 Giveaway: Dear Homeschooler will be having a giveaway the first week of every month, starting September 1st. The giveaway will be posted on the last of the previous month, opening at 12:15 AM on the first of the month and closing 11:59 PM on the 7th day of the month. Stay tuned to see what exciting things can be won!
Facebook Party with Usborne Books: Dear Homeschooler will be hosting its first Facebook party. Stay tuned for more information!
Links to Free Resources
The Curiosity Files Bundle. Here
When I Grow Up, I Want to Be… Bundle. Here.
Bloom's Taxonomy: A simple roadmap to learning. Free posters
Free Fall Alphabet Pack. Here.
Virtual Dissections Online. Here.
Resource Room: free downloads, links to free products, great products, etc. 
Bargains, Discounts, & Great Deals
Educents : use FLASH10 for an extra 10% off through Monday, August 31. Here are some of the great deals:
35% off Bethleham books
Great Ideas
DIY Flubber. Here.
6 fun and easy engineering projects for kids. Here.
Wild Animal Story Stones. Here.
Make an erupting volcano cake. Here.
Articles and Interesting Reads/Views
Boston Magazine: Homeschool Got Me Into Harvard. Here.
10 Homeschool Dos and Don'ts. Here.
First Day of School Revelations. Here.
Share Back-to-School Pictures. Here.
Snaps!
Share your student's learning triumphs. Recognize them by giving them 'snaps' or praise. Inspire others. 
Click on the Snaps! icon to:
Encourage other students by liking their story and leaving encouraging comments.
Recognize your student's hard work by  submitting their story and sharing with friends and family.
Dear Jennifer
Is your student having a challenging time acquiring a certain skill?
Do you meet with resistance during a particular subject?
Do you need some help brainstorming a solution to a particular issue?
If you answered 'yes' to any of the above questions, ask a certified teacher. Click on the 'Dear Jennifer' icon. Write me, and I will help you generate some ideas to support your struggling learner.
Link Ups
Check out these Link-Ups and Blog Hops for hundreds of resourceful links!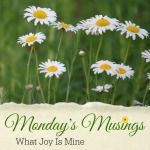 Disclosure: This post may contain affiliate links, which means I receive a commission if you purchase materials through the links provided here. All opinions expressed are my own and are not swayed by company, commission, or free product. THANK YOU for supporting Dear Homeschooler.